Join Us:
McGinnis Lochridge attorneys are trusted by our clients and respected by other attorneys because of our professional integrity and legal acumen. That starts with you.
We are committed to developing our associates into future partners of the firm. At McGinnis Lochridge, you can chart your own course, supported by some of the best attorneys in the state and a top-notch team of support staff. McGinnis Lochridge is a mid-sized, Texas-based firm providing the highest quality legal services for more than 90 years. We work with individuals, small and medium sized businesses, and multinational Fortune 500 corporations in more than 20 practice areas. We maintain a low associate-to-partner ratio and a philosophy of not overstaffing cases. This allows our associates to tackle challenging opportunities and work directly with clients and more experienced attorneys, gaining invaluable hands-on experience early in their careers. We offer a structured associate program, with regular all-associate meetings, training and development opportunities, mentorship, and social gatherings. Collegiality is the key to our culture. We encourage collaboration and camaraderie across our practice groups and offices.
At McGinnis Lochridge, we believe that outside interests and strong community bonds make better lawyers. Our associates are actively involved in a range of professional and civic activities in their communities.
We Are Proud of Our Associates:
We support and celebrate each other's professional and personal accomplishments. Check out our social media for a snapshot of what our associates are achieving inside and outside the practice of law.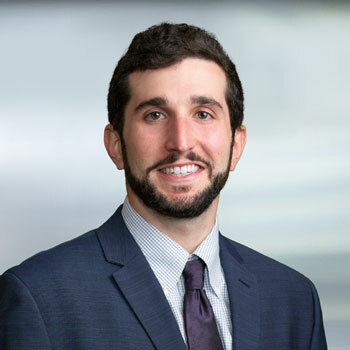 "In August 2023, I argued before a Fifth Circuit panel in a case involving the first amendment and sovereign immunity. I took the lead in writing the appellate briefs, and, after the Court granted oral argument, the partner and client agreed that I knew the case better than anyone and would give us the best shot at winning the appeal. As a third-year lawyer, I never imagined that I would have the opportunity to do an oral argument in federal court. And make no mistake—I got this opportunity because I work for McGinnis Lochridge. It's a firm where hard work and talent are rewarded with responsibility and confidence. Which is exactly what drew me to McGinnis Lochridge. As an associate, I am entrusted with meaningful opportunities to represent clients firsthand before judges and juries in state and federal court. It's a lot better than carrying someone's briefcase." - Ian Davis, Associate
If you are interested in an associate position, please send your resume and cover letter to atty@mcginnislaw.com.
Coming Soon: We are seeking an associate attorney with three to five years of complex commercial litigation experience to join our busy litigation team in Houston in early 2024.
Open Position